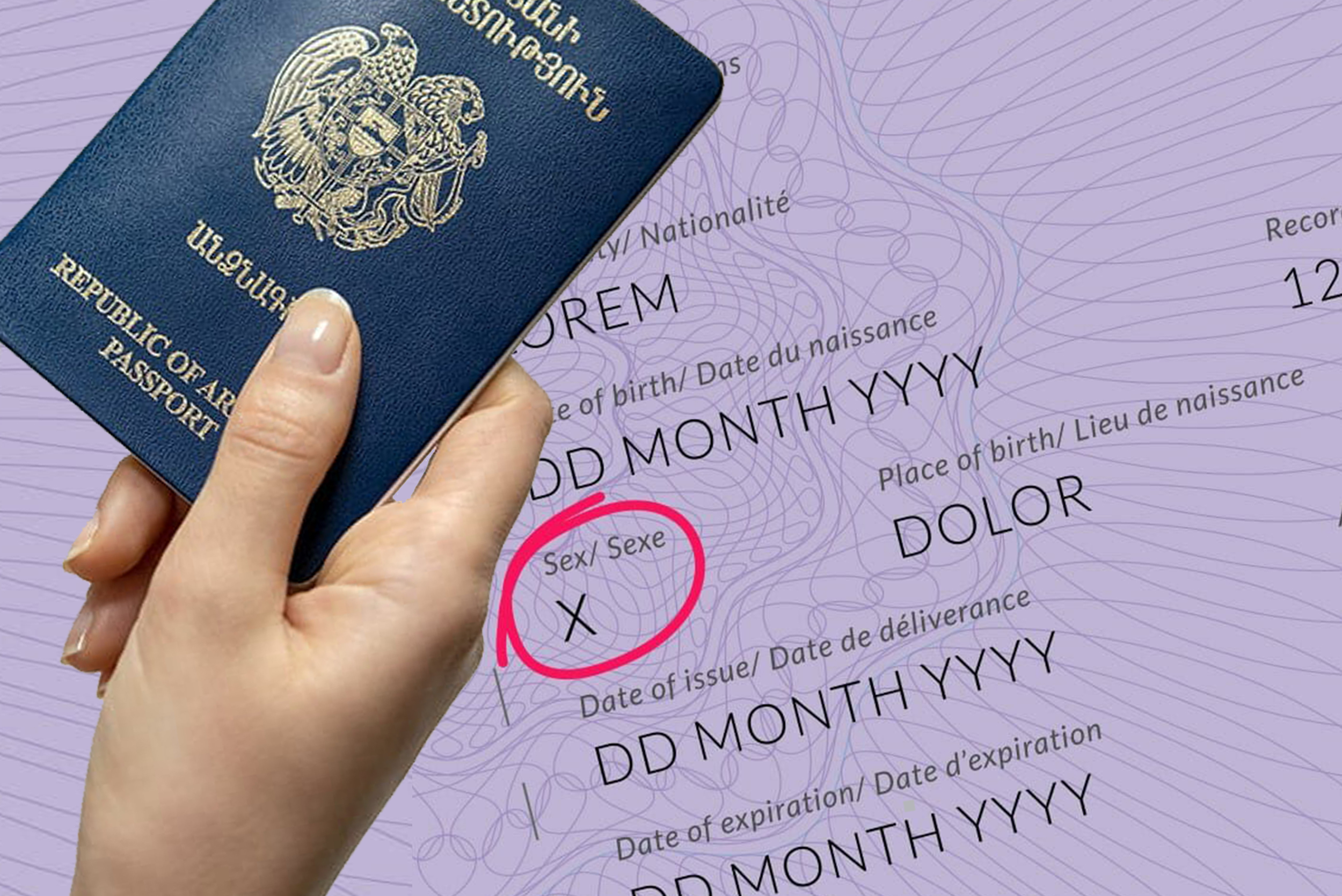 THE LEGISLATIVE GAP CREATES OBSTACLES TO GENDER MARKER CHANGE PROCESS FOR TRANS* PEOPLE
On May 18, 2022, N.Gh. applied to New Generation Humanitarian NGO (NGNGO) and informed that in March of 2022, she had submitted an application to the Civil Acts Registration Services (CARS) of theMinistry of Justice of the Republic of Armenia (MoJ) for permission of her gender maker change. However, two months had passed after submission of the application, but the applicant received no response.  
N.Gh. underwent the gender-affirming surgery in 2021 in the Republic of Armenia and as the surgeon had arrived from the Russian Federation (RF) to Armenia to conduct the surgery, the patient was provided the surgery document of RF medical institution. Accordingly, this document was attached to the application to the CARS.  
NGNGO sent an official letter to the MoJ CARS with a request for information about what stage the person's application was in. It became known from the response received from the CARS that they had applied to the competent authority of the Russian Federation to get a professional opinion on whether the submitted document could be a basis for changing the gender marker in the birth certificate of a person. The response to the CARS mentioned inquiry was received 6 months later in September 2022. The provided response denied the fact that N.Gh. had underwent a surgery in RF medical institution. 
N.Gh. had to undergo medical examination in one of the medical centers of the Republic of Armenia in order to confirm the fact of her gender affirming surgery and to present the relevant certificate to the MoJ CARS of the Republic of Armenia.  
The MoJ CARS sent an application to the Ministry of Health of the Republic of Armenia (MoH) for professional opinion and the MoH assigned a medical expert for confirmation of the facto of the gender-affirming surgery. N.Gh. had to undergo examination by the assigned expert, too. 
Finally, on February 21, 2023, the MoJ CARS of the Republic of Armenia approved the person's application and provided her with a new birth certificate.  
«We have been speaking about the lack and  urgency of legal provisions to regulate the field in the Republic of Armenia for many years. Due to the lack of legislative mechanisms a number of rights of the person were violated for about 9 months. This case once again highlights the urgency of legal regulation of this procedure in the domestic system of Armenia." Sergey Gabrielyan, New Generation Humanitarian NGO President, states.