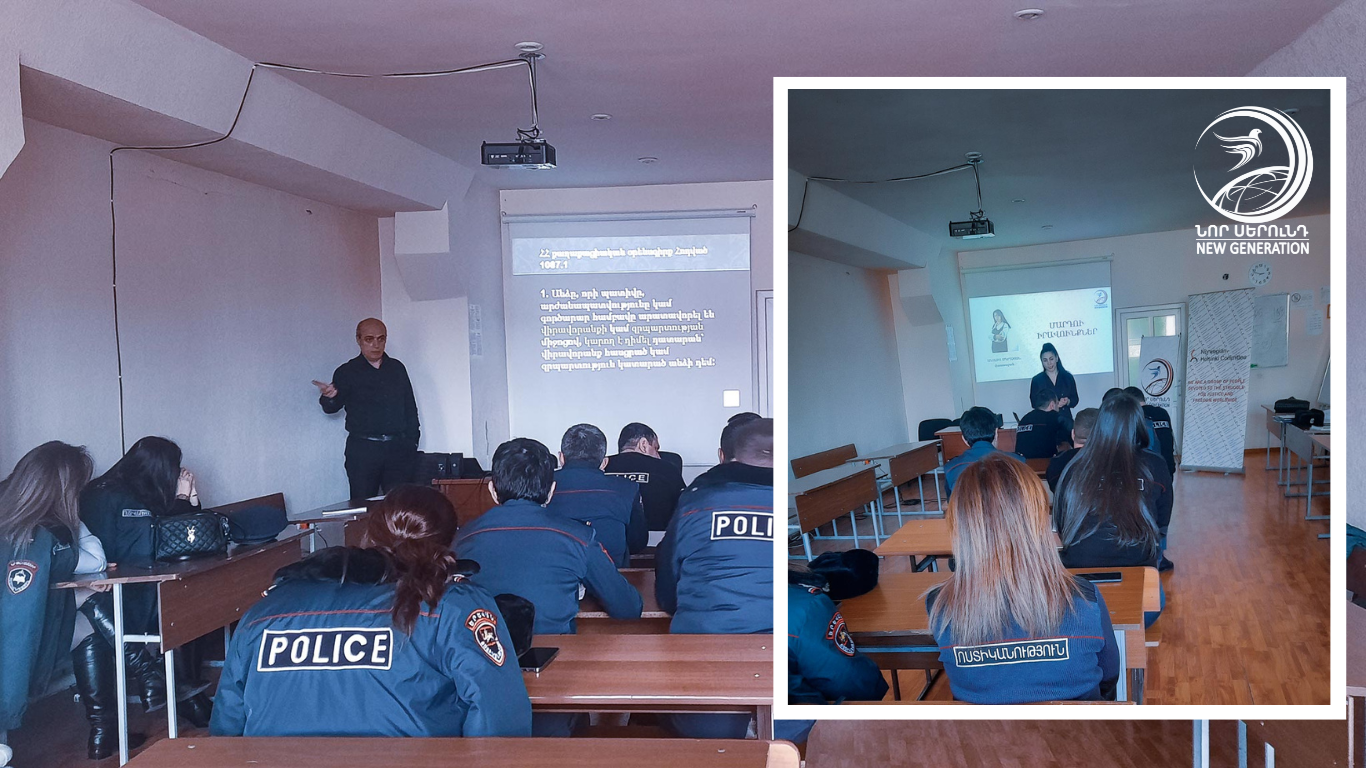 TRAINING AT POLICE EDUCATION CENTER OF THE REPUBLIC OF ARMENIA
The cooperation between  New Generation Humanitarian NGO and the Police Education Center of the Republic of Armenia,  in the context of organizing trainings for police officers passing requalification in the educational complex continues this year as well, and  on February 21 and 24 regular trainings were conducted within this framework for patrol service representatives.
On February 21, 2023, at the invitation of  New Generation Humanitarian NGO, Levon Barseghyan, chairman of the board of the "Asparez" journalists' club, public figure, conducted a lecture at the police educational center. The expert presented the subjects of "Freedom of Speech" and "Freedom of Information" to the students of the educational center, within the framework of which he made a more detailed reference to the laws in force in the Republic of Armenia and the existing legal gaps.
In the same week, on February 24, Anahit Mkrtchyan, a legal expert and attorney,  presented the topic of Human Rights to the patrol service representatives undergoing requalification in the center. In the framework of the topic the concept of human rights, the history of the development of rights, international and domestic documents were introduced by the expert. The international courts, conventions and obligations of states were also discussed within the topic.
---
The trainings took place in an atmosphere of active questions and answers and discussions.

The trainings were organized with financial support of the Norwegian Helsinki.