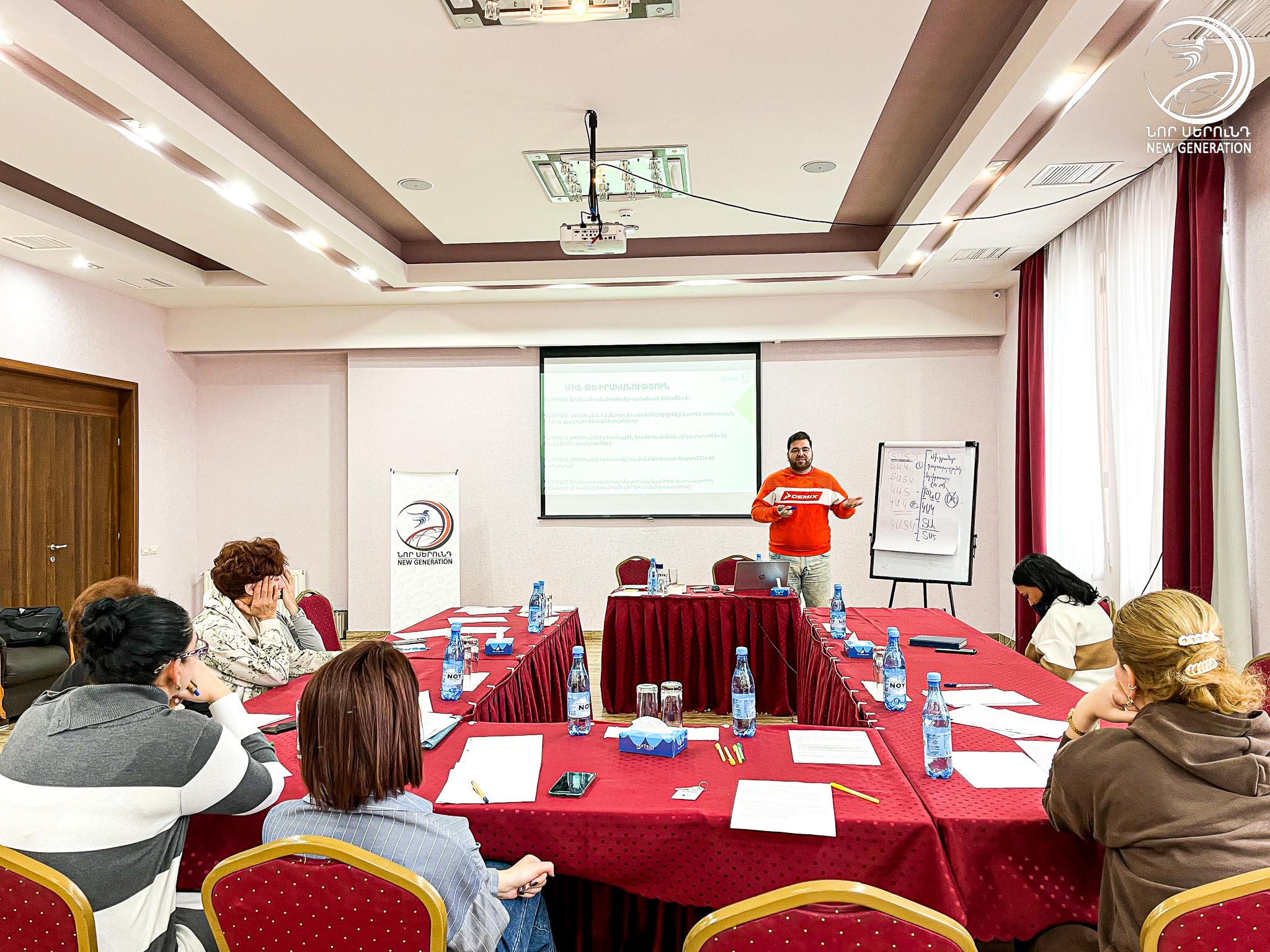 10 MEDICAL EXPERTS TOOK PART IN A SENSITIZATION TRAINING
On December 13-14, 2022, a training on trans* competency was held in Tsaghkadzor for 10 medical experts from different regions of Armenia, which was organized by New Generation Humanitarian NGO within the framework of the "Trans* Map in EECA" project with financial support of the Eurasian Coalition on Health, Rights, Gender and Sexual Diversity (ECOM).
The aim of the training is to raise the awareness of the relevant professionals on the principles of a trans* inclusive approach in order to reduce negative prejudicial stereotypes towards trans* people and increase access to healthcare services.
The trainer was Hmayak Avetisyan, New Generation Humanitarian NGO Capacity Building Coordinator, expert on sexuality, gender issues and trans* competency.
10 medical experts, whose work is related to providing services to trans* people, got acquainted with the concept of transgender and its categories, gender diversity, identity terms, the process of transitioning, international classification of diseases, gender dysphoria. Gender-based discrimination, barriers to access to healthcare services for trans* people were also discussed. The specialists also got acquainted with the basic concepts of trans* sensitivity, encouraging and rejecting phenomena during communication with trans* and gender diverse people.
The medical experts were introduced the complex package of HIV related services for trans* people in Armenia, developed within the same project.
The results of the IBBS-2021 were also discussed with the participants.
The training course took place in an atmosphere of active discussions and exchange of experiences, and at the end the participants expressed their desire to organize such training courses regularly.