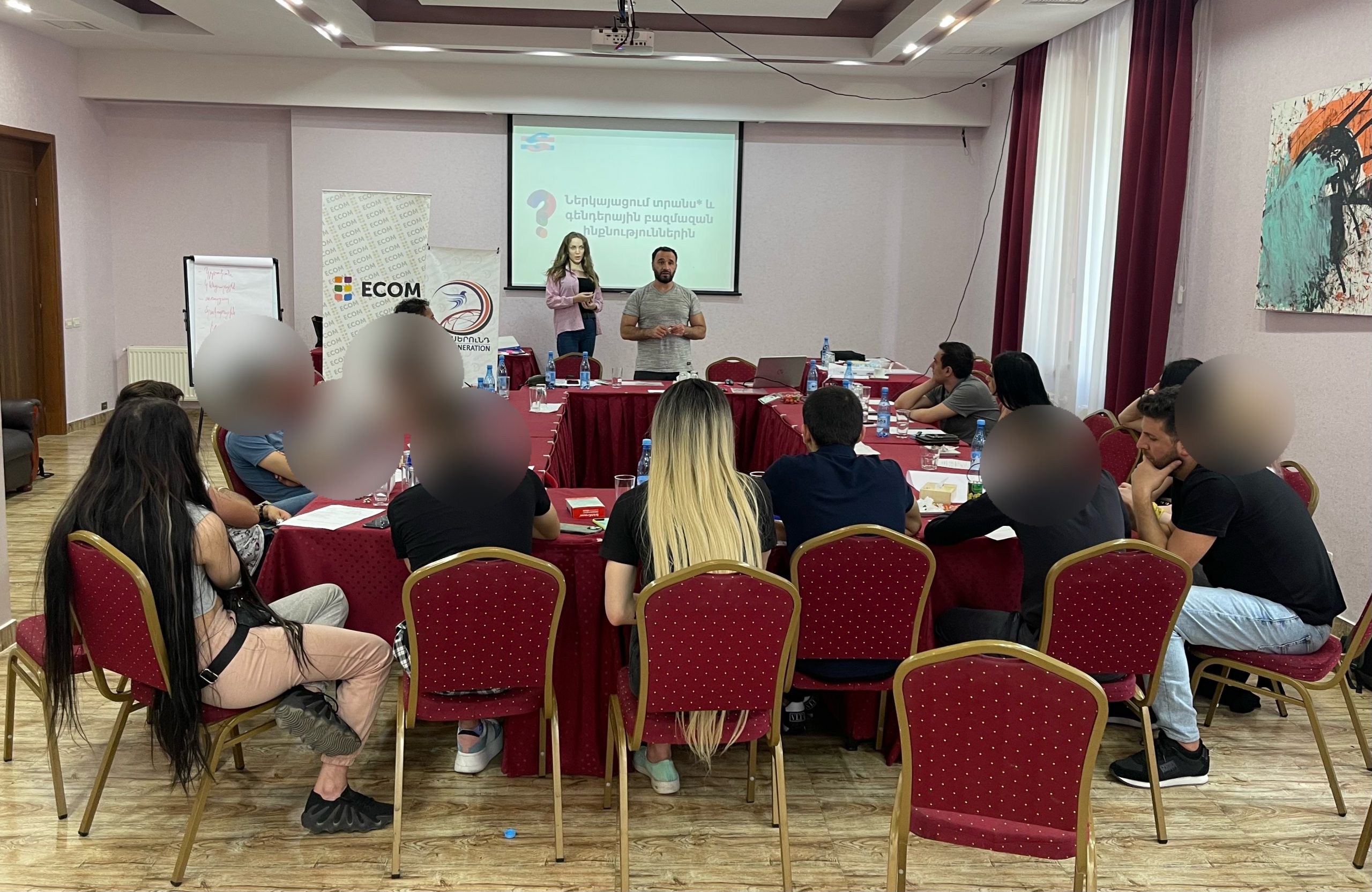 LEADERSHIP SCHOOL FOR TRANS* AND NON-BINARY PEOPLE
From March 29 to April 1, 2022, a four-day Leadership School was held in Tsakhkadzor for trans* and non-binary people organized by the New Generation humanitarian NGO with the financial support of the Eurasian Coalition on Health, Rights, Gender and Sexual Diversity (ECOM) within the framework of the "Trans* Map in EECA" project.
The goal of the Leadership School is to promote the engagement of trans* people in the decision-making process related to HIV.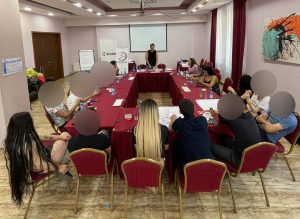 The school was designed to develop and strengthen the capabilities of trans* and non-binary activists in Armenia, as well as to create opportunities for trained persons to further disseminate their knowledge among other trans* and non-binary friends and beneficiaries, were invited to lead schools of further leadership as equal consultants and trainers. In the process of organizing and implementing the school, member organizations of Armenian Trans* People Working Group also actively participated and plan to conduct courses in the same format also among their beneficiary groups, creating a trans* movement.
President of the New Generation Humanitarian NGO Sergey Gabrielyan  had an opening speach of the leadership school, the work and the retraining process were facilitated by the national coordinator of the "Trans* Map in EECA" project, a member of the expert group on the development of the course module Hmayak Avetisyan.
Before proceeding to the series of the courses, the participants got acquainted, told about their activity, raised their expectations and concerns, rules were worked out, a team-building exercise was organized so that further work would go more naturally.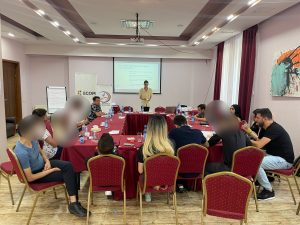 The school was held in the format of active discussions, exchanges of experience, questions and answers, during which participants themselves prepared and presented topics based on pre-provided materials and a training module. Monica Sarkisyan and Mark Petrosyan, two of the trained participants from the previous leadership school, this time joined the school as trainers to share their skills and knowledge with other people from the community who have less experience.  
During the 4-day active and intensive work, the participants developed their leadership skills, got acquainted with national mechanisms and tools related to HIV, decision-making process and structures, studied adaptation methods aimed at working with government agencies, community mobilization and prevention of stigma and discrimination based on gender identity, discussed issues of pathologization, internalized transphobia, trans* activism and health, and formed a coaching team, which expressed readiness to further organize and get involved in the processes of stimulating leadership in the trans* community.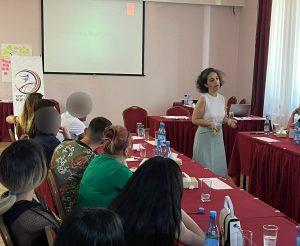 Lilit Antonyan, representative of the U.S. Embassy in Yerevan, also took part in the leadership school and presented the topic of Trafficking, speaking about different types of exploitation, including sexual.
Leadership schools and courses designed for the trans* community will be continuous, and trained trans* and non-binary persons will be involved as trainers, facilitators and organizers for such events.