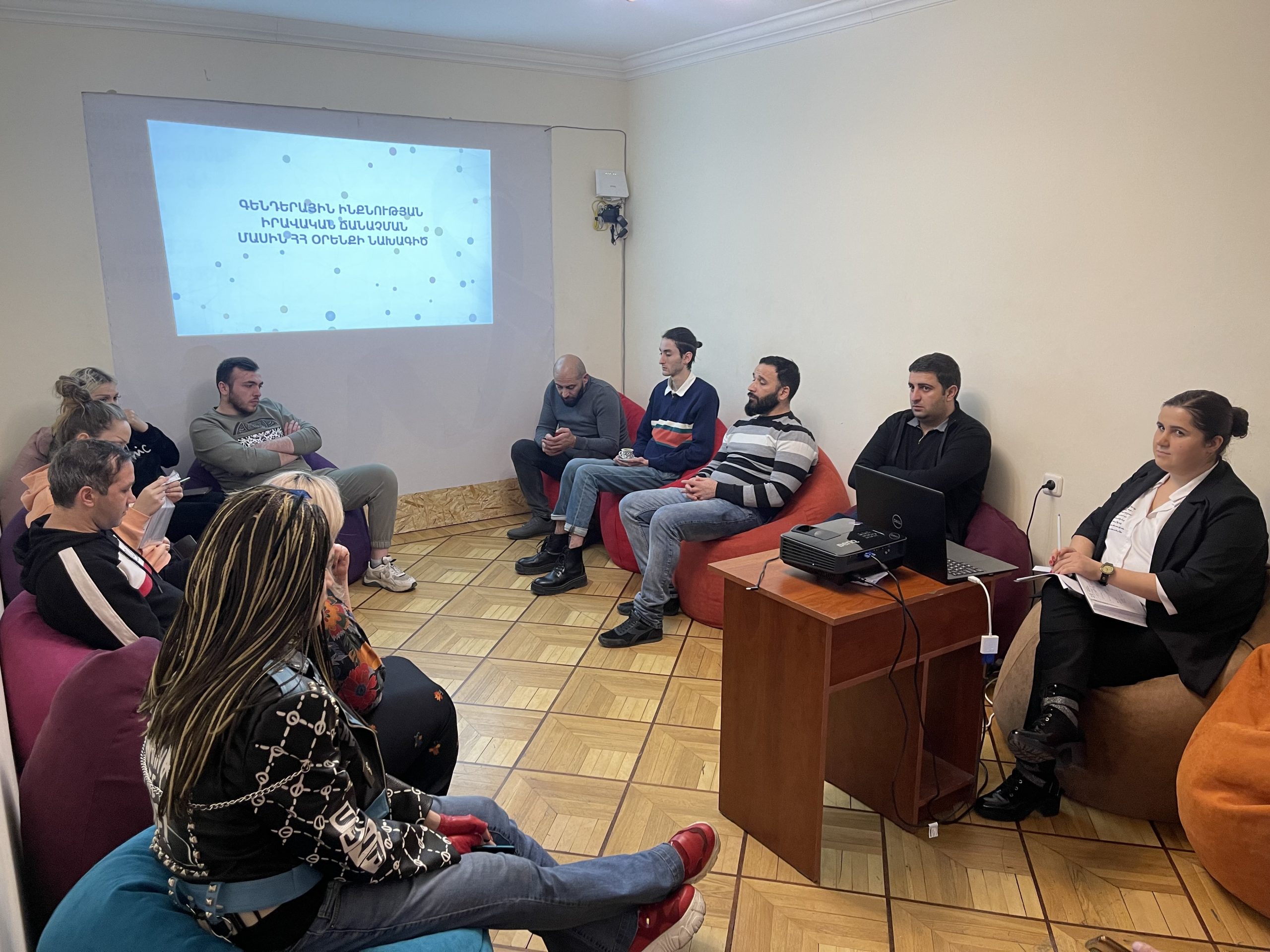 FOCUS GROUP DISCUSSION WITH PARTICIPATION OF THE WORKING GROUP
On February 22, 2022, regular meeting of the working group for the review of the draft law on Legal Recognition of Gender Identity and related documents and beneficiaries was held in the format of a focus group discussion.
New Generation Humanitarian NGO president Sergey Gabrielyan made an opening speech. The latter highlighted the importance of the contribution of the participants of the meeting-discussion in the process of productive ammendments and updates to the law drafts.
The goals of the drafts were presented by the local expert Shushan Khnkoyan. The participants were introduced to the requirements for legal recognition of gender proposed by the draft law, after which the international experience was presented: the Netherlands, Denmark, Spain, Scotland.
A number of provisions established by the draft were presented. Different opinions were expressed by the participants on those provisions.
The issue of formation, activity and powers of the authorized body envisaged for the change of the gender marker was presented. The practice in other countries was discussed.
The results of the focus group discussion will help the national and international experts to improve the drafts and to adapt it to the needs of the trans* community in Armenia.