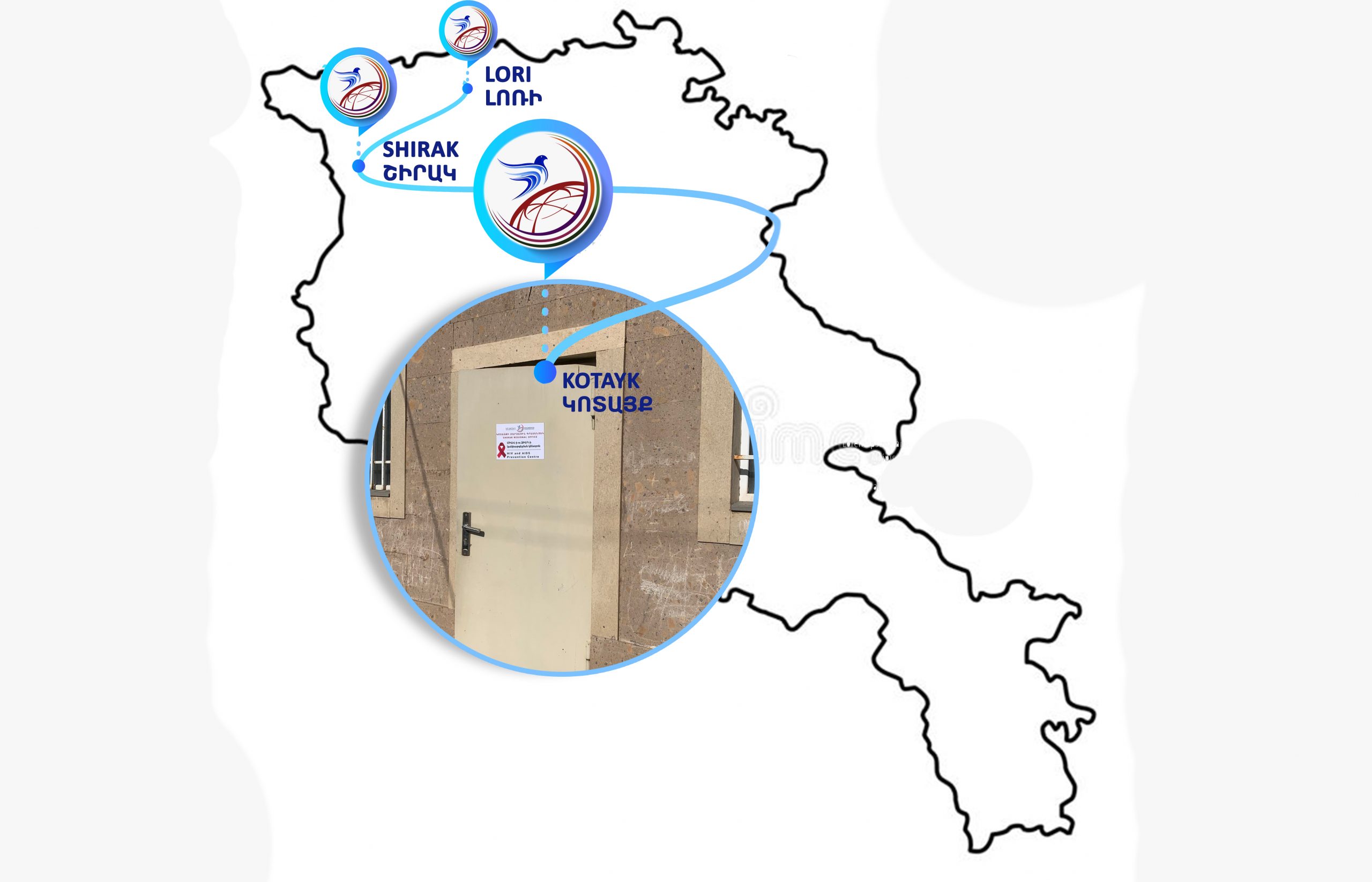 SERVICES OF NEW GENERATION HUMANITARIAN NGO ARE NOW MORE ACCESSIBLE IN KOTAYK REGION
We are happy to inform you that New Generation Humanitarian NGO regional office is launching its activity in Charentsavan city of Kotayk province, Armenia.
The office has HIV Prevention Center where trained consultants will provide information on available services, peer to peer consultations on HIV and AIDS. The center will also provide free and anonymous testing for HIV as well as prevention and education-information materials; in sero-positive cases the consultants will refer the beneficiary to the National Center for Infectious Diseases for further screening.
New Generation Humanitarian NGO is one of the most active organizations operating in the field of public healthcare in Armenia and implements HIV prevention projects among MSM, CSWs, PWIDs and LGBT people in Armenia.
You can call us at +37460478989, +37460378980 phone numbers for information on the available services, consultation and testing for HIV, or register online by the following link for our consultants to contact you.
You can watch the HIV testing guide HERE.

HIV Prevention in Armenia project is implemented by New Generation Humanitarian NGO with financial support of the RA Ministry of Health from the funds of The Global Fund to fight AIDS, Tuberculosis and Malaria through the National Center for Infectious Diseases CJSC of the RA Ministry of Health.