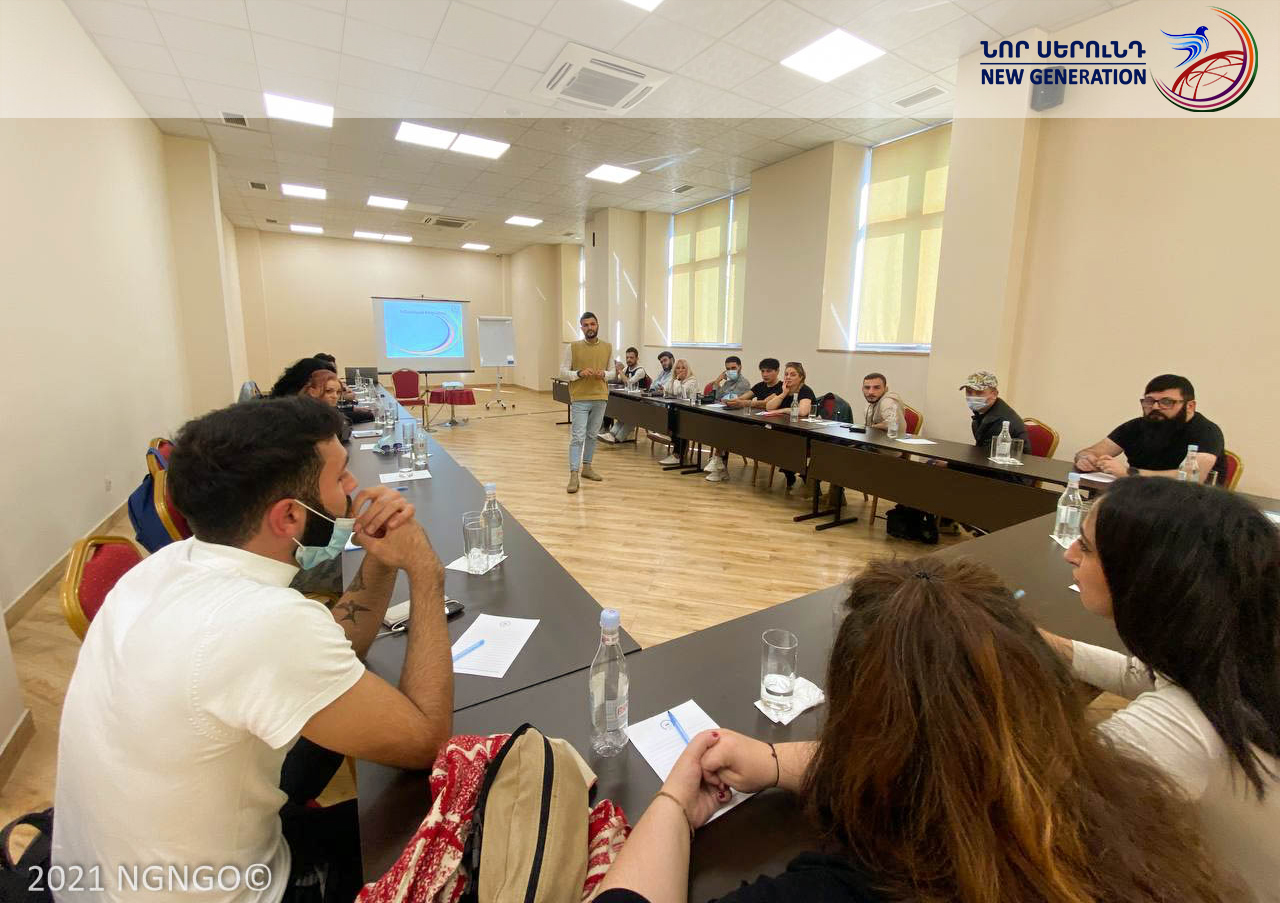 ANOTHER REQUALIFICATION TRAINING ON HIV FOR HIV CONSULTANTS
HIV – the Human Immunodeficiency Virus, can be completely controlled if detected on time, however many people still consider it the same as AIDS – the Acquired Immunodeficiency Syndrome, and think its diagnosis is a death sentence. In reality, AIDS is the final stage of HIV. The regular testing for HIV will help to detect it on time and have control over it.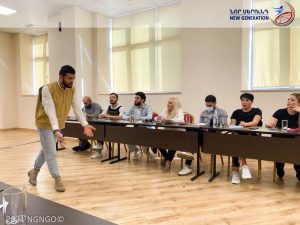 On October 14, 2021 another requalification training was held for the consultants of HIV Prevention Programmes implemented by New Generation Humanitarian NGO. These  regular trainings are very important as they strengthen the knowledge of the people directly working with key populations, i.e. outreach workers,  on HIV and AIDS, and enhance their skills of conducting HIV testing and providing consultation to their beneficiaries. And this, in its turn, helps to make the testing and other HIV related services more accessible to the key groups the organization  works with.
The training included both theoretical and practical sessions. During the first part of the training  trainer Levon Chilingaryan, NGNGO projects assistant spoke about the HIV and AIDS situation in Armenia, about the HIV most-at-risk groups, stressed the importance of HIV prevention and testing, the treatment process, introduced to the participants the main principles and skills of consultation on HIV, as well as the specificities of consultation in case of different test results.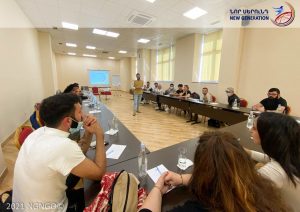 The second part of the training was held in the format of forum theatre through which the basics of outreach work, its wrong and correct forms were presented. 
REMINDER: the NGNGO beneficiaries have the opportunity to pass free of charge, confidential and anonymous testing for HIV through oral mucosal transudate rapid tests. This means that the outreach worker who has been qualified as a consultant can conduct the testing both at the NGO office and at the house of the beneficiary or any other places, where it is possible to ensure all the necessary conditions for the testing – the right temperature, lighting, confidentiality, etc.  
You can watch the HIV testing guide HERE.

HIV Prevention in Armenia project is implemented by New Generation Humanitarian NGO with financial support of the RA Ministry of Health from the funds of The Global Fund to fight AIDS, Tuberculosis and Malaria through the National Center for Infectious Diseases CJSC of the RA Ministry of Health.