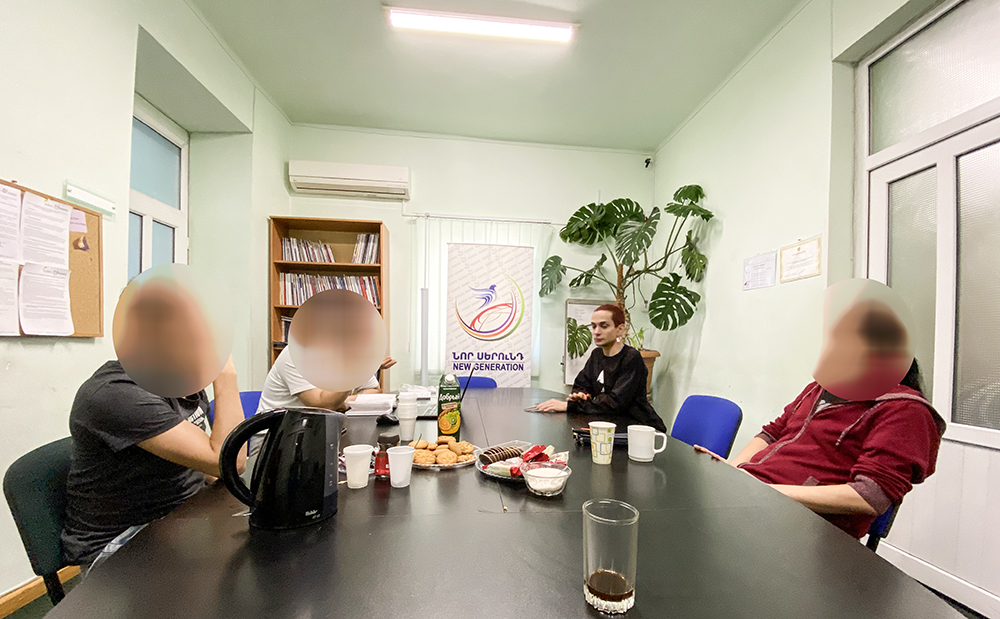 ARMENIAN TRANS* PEOPLE WORKING GROUP REGULAR MEETING
On May 6, 2021, regular meeting of the members of Armenian Trans* People Working Group (ATPWG) took place at New Generation Humanitarian NGO office. 5 organizations dealing with trans* issues in Armenia (New Generation Humanitarian NGO, For Strong Future Youth NGO, Colorful House Social-Cultural and Human Rights Defender NGO, Fearless Human Rights Defender NGO, Equality for All Human Rights Defender NGO) as well as 2 individual trans* activists joined the Group.
The purpose of the meeting was to discuss the results of the first meeting of the newly-elected Country Coordinating Mechanism against HIV/AIDs, Tuberculosis and Malaria of the Republic of Armenia (CCM) as well as the details of the advocacy working meeting with health decision-makers ahead IBBS-2021.
The meeting took place in a very active and enthusiastic atmosphere. The members of the group expressed readiness to continue the work in the same spirit, to contribute to the solution of the trans* issues in Armenia, to the protection of their rights, to the increase of the visibility.