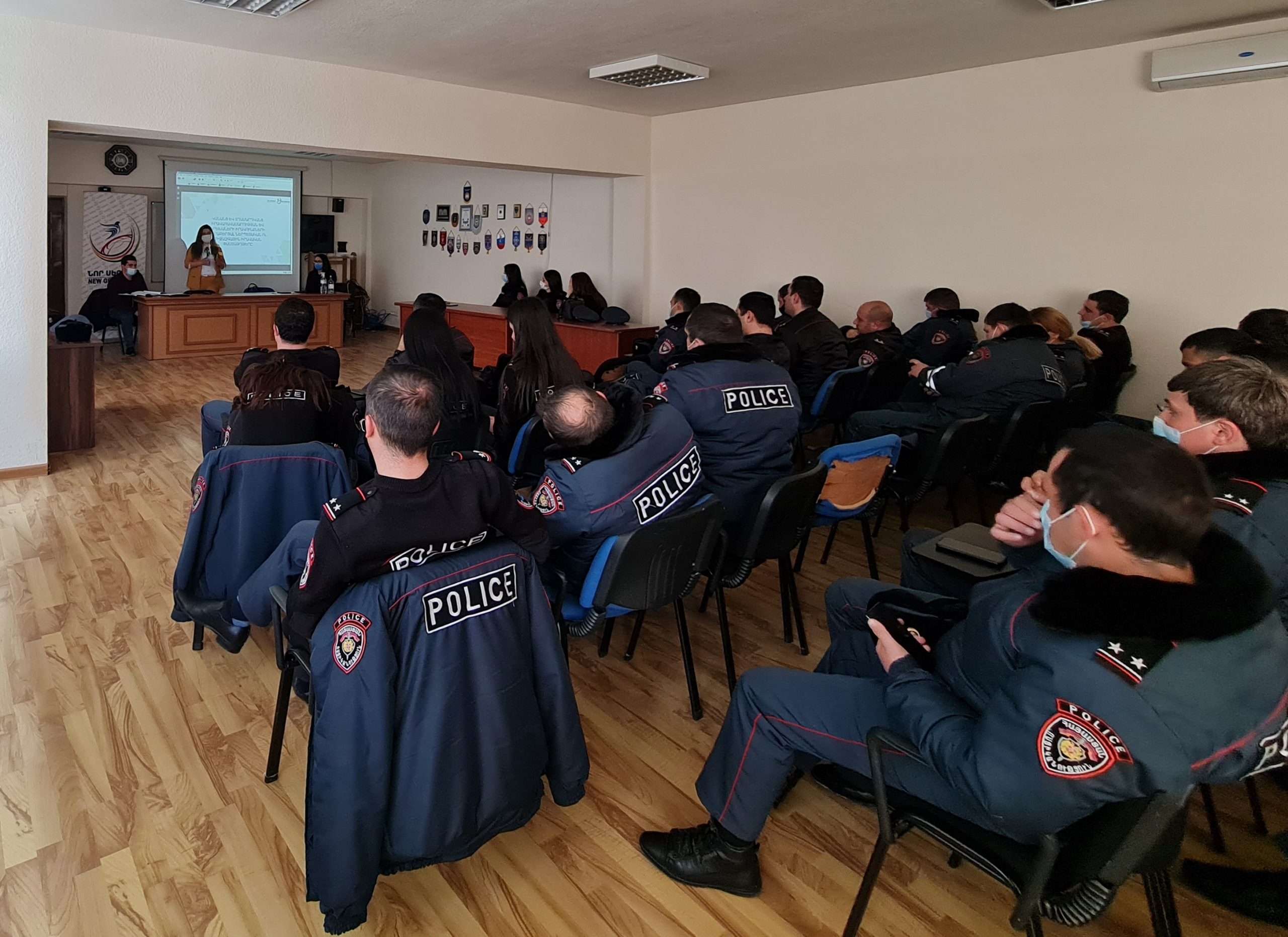 TRAINING AT POLICE ACADEMY OF ARMENIA
On March 16, 2021, the next-in-turn training for police officers was held at the RA Police Education Center, organized by New Generation Humanitarian NGO  with the financial support of Norwegian Helsinki Committee.
At the beginning of the training, the project coordinator Alina Mirzoyan greeted all the participants, introduced the organization and spheres of its activity, the aim of the training, the topics, the experts, expressing gratitude to Police Academy and Education Center for the continuous cooperation.
The first expert, lawyer Lusine Gasparyan, presented the topic of Human Rights, speaking about domestic and international legislation on the protection of human rights, the European Convention on Human Rights, as well as she touched upon the topic of Discrimination.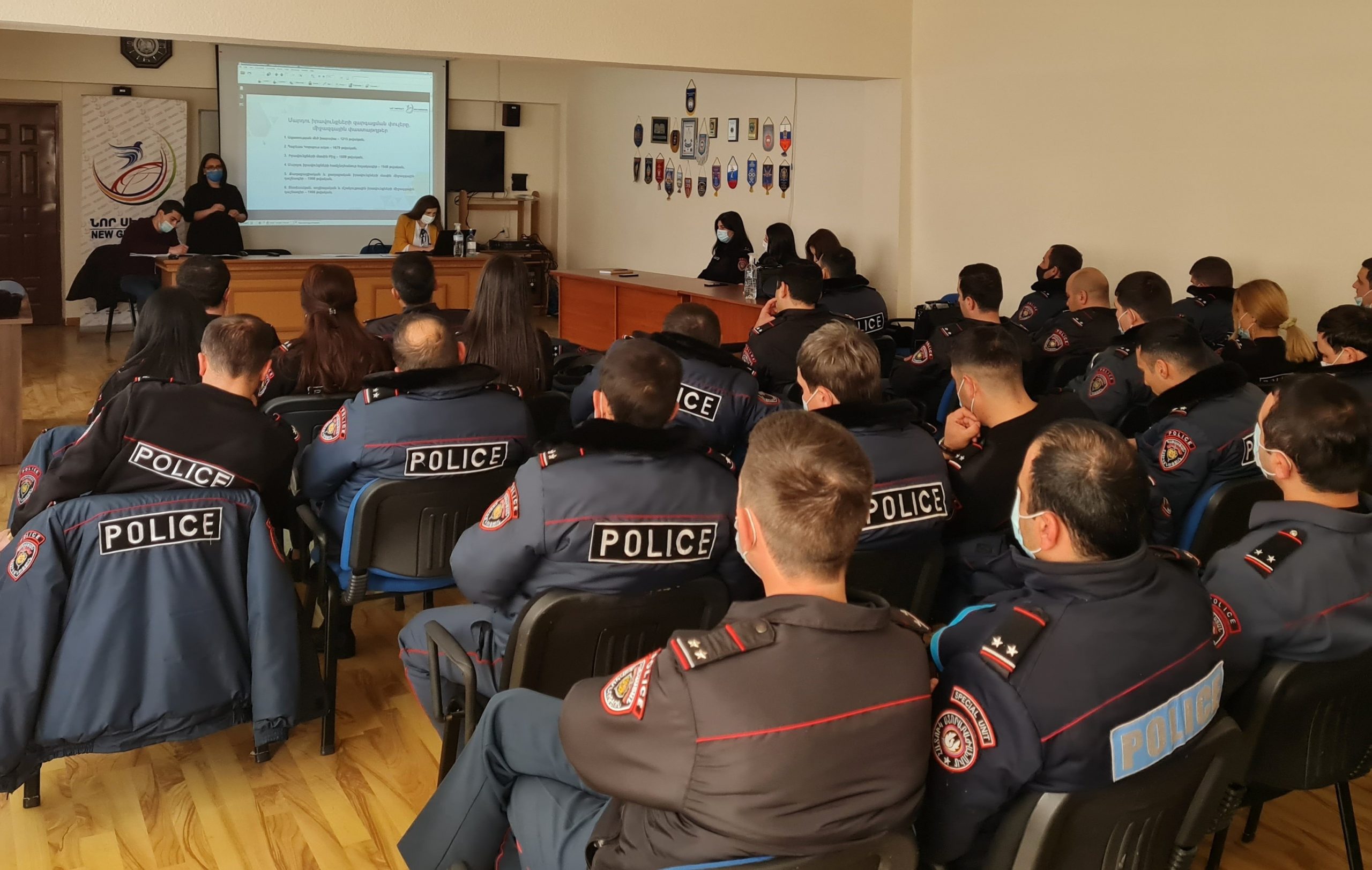 The training was continued by the other expert, lawyer Shushan Khnkoyan, who spoke about the topic of Gender Equality, presenting statistics, gaps in the field, and settlement mechanisms. The trainer presented international documents related to the topic, especially highlighting the Istanbul Convention and  Lanzarote Convention, their real goals and the myths around them.
The training was summed up with questions and answers resulting in active discussions.  The cooperation with the Police Academy of the Republic of Armenia in this format has launched since 2019 and is going to be continuous.