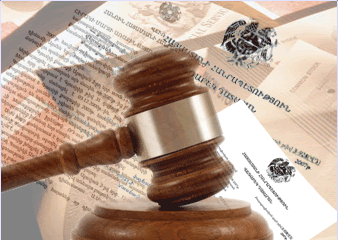 THE COURT SATISFIED THE COMPLAINT․․․  THE CASE WILL BE SENT TO A NEW INVESTIGATION  
In the first instance court of general jurisdiction of Yerevan city (Court) has been ended the investigation of A.M (name is changed) regarding to the complaint submitted by "New Generation" Humanitarian NGO (NGNGO) lawyer Ara Gharagyozyan on annulling the decision of the investigator A. Asatryan.  
 On November 27, 2020 the Court uphold the complaint of lawyer Ara Gharagyozyan.  According to the court decision, the case will be sent for a new examination.  
To date, the decision has not been sent by the Court.   
The background of the case․ 
A.M. (name is changed) informed that he was taken to the Kentron police department of Yerevan city of the Republic of   Armenia on suspicion of  committing a crime but the decision of his detention was not shown to him. Due to the  alleged sexual orientation of A.M., the police officers abused their official position and used disproportionate force, hitting and cursing him on their way to the police station. All this continued in the police department as well. The employees of the police department did not allow A.M. to use his right to have a lawyer. They forced him to give an explanation and testimony as they wanted by subjecting him to physical and psychological violence, threatening that otherwise it would be very bad for him.  
The person submitted a report on the incident to the RA Police on January 29, 2020. On March 15, 2020, a criminal case was initiated in the RA Special Investigation Service. The person was recognized as a victim.  
On May 30, 2020, SIS investigator A. Asatryan made a decision to terminate the criminal prosecution and dismiss the criminal case.