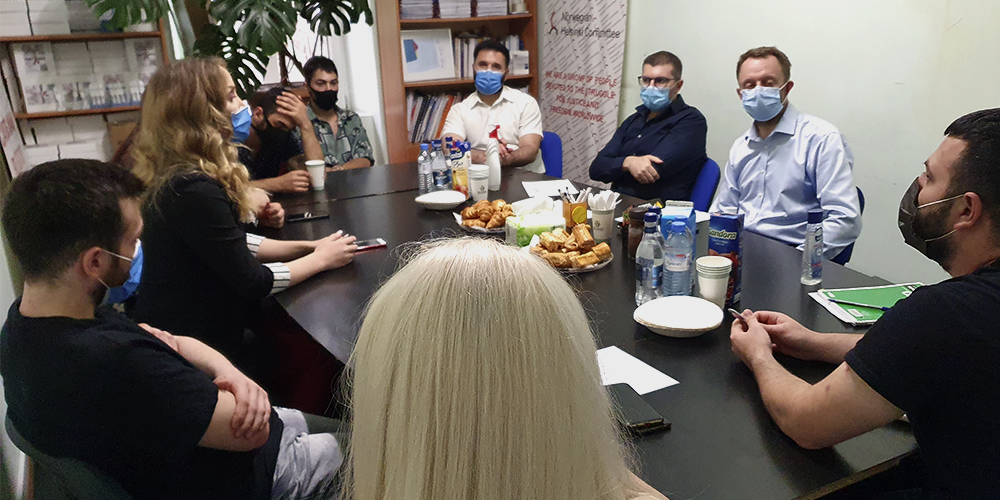 LGBTI community representatives met with the representatives of diplomatic missions
On July 8, 2020, New Generation Humanitarian NGO hosted a meeting of LGBTI community representatives of Armenia and H.E.M. Birger Karlsson, minister-counselor of Sweden in Armenia and H.E.M. Miguel Tchilinguirian, Charge d'Affaires of the Embassy of Argentina in Armenia.
Sergey Gabrielyan, President of New Generation Humanitarian NGO, Arman Sahakyan, Financial Manager, and Alina Mirzoyan, Projects Coordinator, also participated in the meeting.
The meeting went on in a free atmosphere of answers and questions and open discussions. The community representatives spoke about the manifestations of stigma and discrimination against them, the cases of violence, the inaction of the police, shared their thoughts towards the changes brought by the new authorities in Armenia.
The participants of the meeting also discussed the social changes that took place as a result of the cooperation between the diplomatic missions and non-governmental organizations.
The honorable guests thanked for organizing meeting in such a format and for sharing personal stories, and expressed hope that due to such brave activists, positive changes will show results in a short time.
The community representatives expressed their thanks for creating a platform for dialogue, as well as for the continuous support and attention of the diplomatic missions to LGBTI people in Armenia.