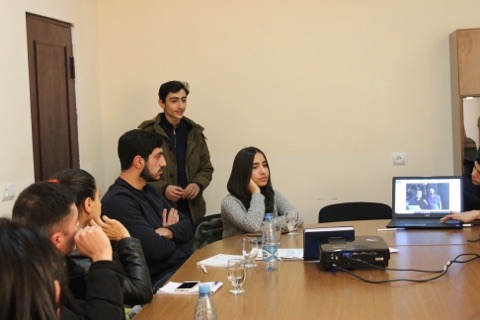 THE LIBRARY-ANTI CAFE OF VEDI IN ARARAT REGION OF ARMENIA WAS FURNISHED
The library-anti cafe of Vedi in Ararat region of Armenia was furnished
There is a lack of recreational areas in Ararat region and especially in Vedi. A number of young people in Vedi came together on the idea of ​​having a library-anti cafe to form a non-formal platform that will ensure youth employment and enable them to use their free time effectively in Vedi. The library-anticafe provides not only leisure, but also education: book discussions, language groups, media literacy courses and debates take place. Various art events are organized to enhance the cultural life of the city. Within the framework of a grant project the library-anti café has been replenished with new furniture that will allow any event to be held in a comfortable and pleasant environment.
The project was implemented by Library-anti cafe initiative group with the financial support of New Generation Humanitarian NGO from the funds of the Bavarian Youth Council (BJR).