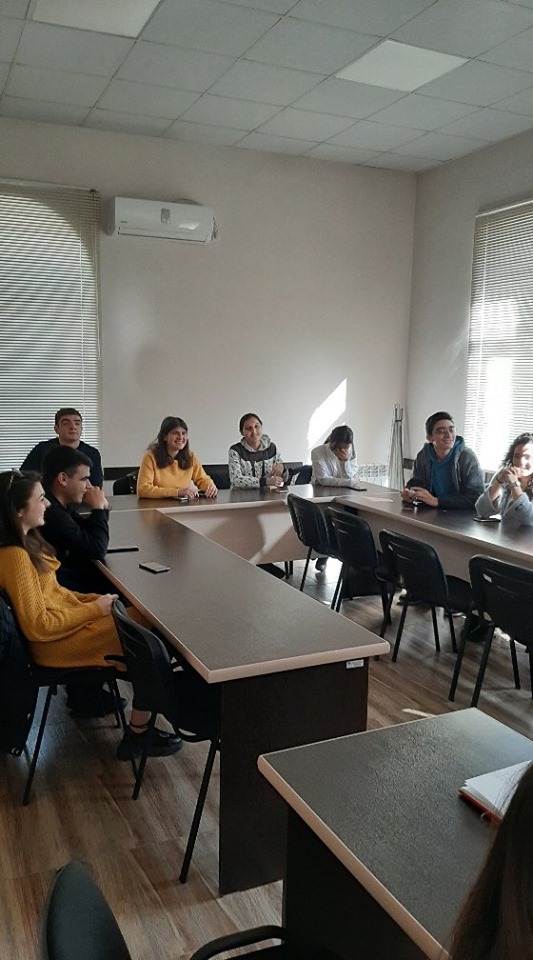 A GROUP OF YOUNG VOLUNTEERS FROM THE NOYEMBERYAN REGION FORMED BY THE CCD NGO IMPLEMENTED THE CIVIC AWARENESS PROJECT IN FEBRUARY 2020.
As part of the initiative, the Noyemberyan Newsletter Facebook group has been established, where young volunteers from Noyemberyan regularly post community news, information on community issues, as well as educational and informative content on a variety of topics. Since the day of registration, more than 1,000 participants have joined the group, including youth from different communities, community leaders, MPs, councilors, Tavush regional administration staff and representatives of international organizations.
This Facebook group aspires to become the largest informational platform in the Noyemberyan region, where community leaders and businesses will also be able to post articles and organize online public discussions. The idea behind creating a group is to present the opinions of people with different interests and interests in a civilized manner and to organize public discussions.
The project has contributed to the enhancement of youth media literacy and has created a favorable environment for their participation in solving community issues.
The project was implemented by the CCD  NGO with the financial support of New Generation Humanitarian NGO from the funds of the Bavarian Youth Council (BJR)