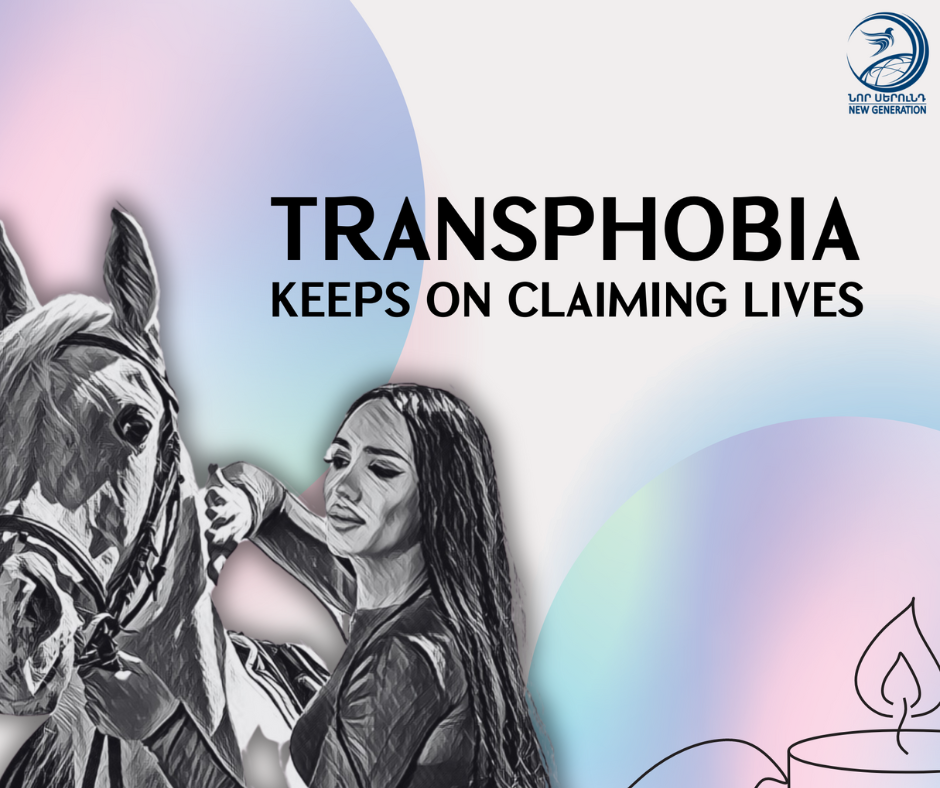 TRANSPHOBIA KEEPS ON CLAIMING LIVES
On August 20, 2023, at around 16:55, a transgender woman was murdered with extreme cruelty at her apartment. According to the preliminary information, after committing the murder, the perpetrator set the apartment on fire in order to cover the tracks and left. This is not the first time such crime has been committed against a trans* person based on their gender identity. The frequency of such crimes has become quite substantial recently.
New Generation Humanitarian NGO extends its deepest sympathies to the bereaved family and friends. NG NGO condemns discrimination and any manifestation of violence based on persons' sexual orientation or gender identity. NG NGO calls on the law-enforcement authorities to pursue the case and undertake active steps aimed at subjecting the perpetrator to criminal liability, as well as on the Republic of Armenia Government and National Assembly to take active steps for the immediate adoption of the anti-discrimination law in the Republic of Armenia.